Welcome to John White Studios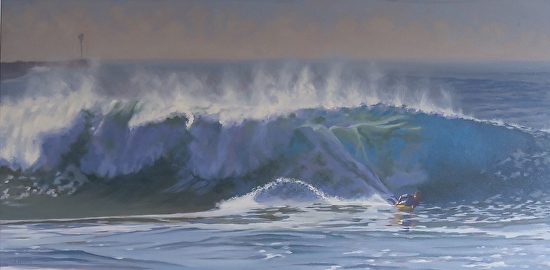 In September this year southern California surfers had the good fortune of getting some mammoth waves due to some storms that were hitting Mexico. I headed down to the famed Wedge in Newport Beach to check it out and did a plein air study on site and finished this piece in studio. It is a gallery style 2" canvas where the painting stretches over the sides and requires no frame.
Come to the Randy Higbee 6" x 6" Annual Show in Costa Mesa this month.
I have 5 paintings in the show. The paintings are on display the
whole month of December.
Thank you for visiting my website, feel free to contact me if
you have any questions.