Welcome to John White Studios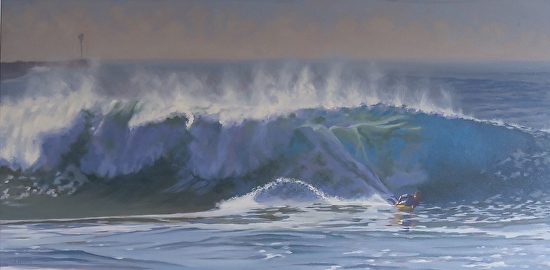 In September this year southern California surfers had the good fortune of getting some mammoth waves due to some storms that were hitting Mexico. I headed down to the famed Wedge in Newport Beach to check it out and did a plein air study on site and finished this piece in studio. It is a gallery style 2" canvas where the painting stretches over the sides and requires no frame.
I am honored to have been chosen as Artist of the Month on the
Laguna Plein Air Painter's Assn. website for the month
of January.
Thank you for visiting my website, feel free to contact me if
you have any questions.